Cross-country skiing in Täsch-Randa
15 km cross-country course is available, groomed for classic and skater-style skiers. All information available here.
---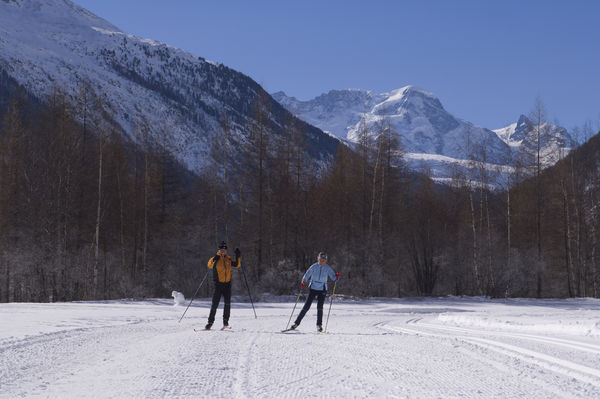 Täsch
For all cross-country skiing fans, there are 15 km of trails between Täsch and Randa (classic & skate skiing). The Täsch trail can be reached from Zermatt in 12 minutes by rail.
Details
Cross-country skiing | easy
The trail between Täsch and Randa is hugely popular with fans of both classic and skate skiers. There is plenty of varying terrain to discover in the well-groomed Matterhorn trail area.
Details
Cross-country skiing | medium
If Täsch is the trail for gentle cross-country skiing, then Randa is the choice for a more athletic challenge. The groomed terrain is slightly hilly and requires fitness and skill.
4,8 km
0,45 h
208 m
208 m
Details