Tips for the week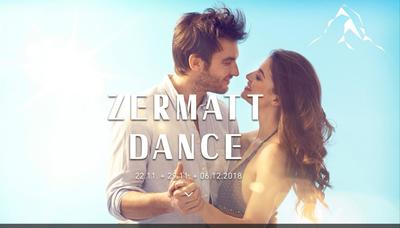 |
Sport | Club Vernissage | Zermatt
There's bound to be a wedding or another occasion around the corner. Take part in the first ballroom dancing course in Zermatt to keep you footsure on the...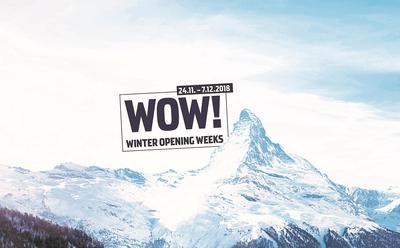 Zermatt - Matterhorn | Zermatt
If you like winter, this is for you: Zermatt's sun, snow and pistes are waiting. Here, everything is that bit faster. The mountain village with Europe's...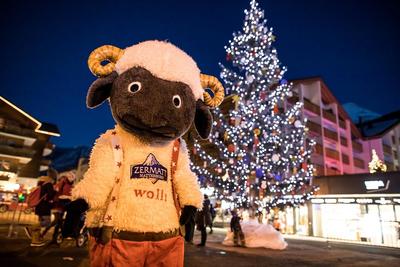 |
Bahnhofplatz Zermatt | Zermatt
On Saturday, 24th November 2018 the opening ceremony of the Christmas tree takes place on Bahnhofplatz Zermatt:4.00 pm: Beginning of the opening ceremony...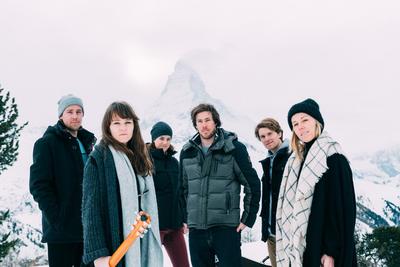 |
Loft Club Unique Hotel Post | Zermatt
Winter is coming in Zermatt – Matterhorn. A good excuse to welcome it in with the Zermatt band and their new song, White Lines. A wintery atmosphere, wintery...
Highlights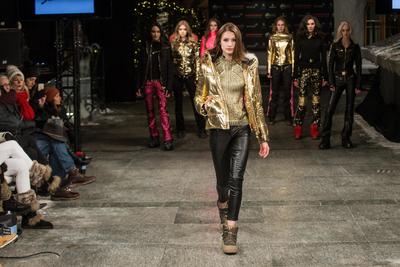 Zermatt - Matterhorn | Zermatt
For a whole weekend, Zermatt will be all about fashion, lifestyle and the latest sounds. Young designers, big brands, watch and jewellery names will present...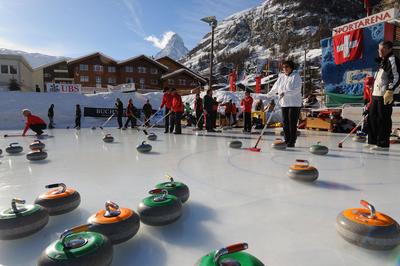 Sport | Obere Matten | Zermatt
The Zermatt Horu Trophy rates as one of Switzerland's biggest open-air curling tournaments, with 76 teams competing on 19 different rinks. And the fact that...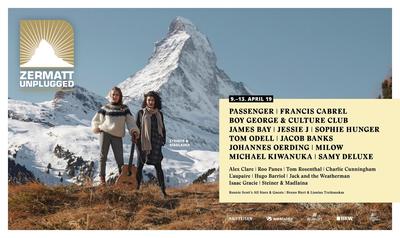 Obere Matten, diverse Stages im Dorf und am Berg | Zermatt
Zermatt Unplugged is a unique acoustic music festival with stages in the village and at dizzying heights. More information about the festival: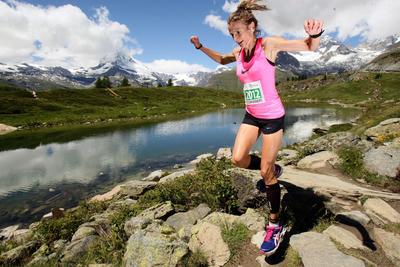 Sport | Riffelberg (Ziel) | Zermatt
The Gornergrat Zermatt Marathon is one of the finest running events in the Alps. Start in St. Niklaus (1,116 m), finish in Zermatt on Riffelberg (2,585 m) –...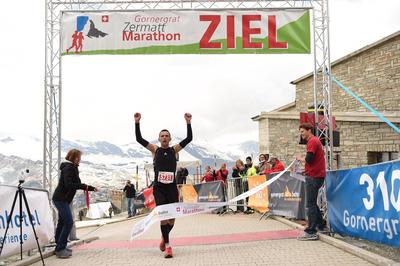 Sport | Zermatt - Riffelberg | Zermatt
The European Athletics Association has chosen Switzerland to host the 2019 European Mountain Running Championships. It will take place on Sunday 7 July 2019...