Churches & chapels in Täsch
In and around Täsch, several wonderful sacred buildings can be admired: one church and three chapels invited guests to mass and provide an opportunity for a visit and reflection. Insider's tip: There is a beautiful view of the Mattertal from the Chapel am Täschberg.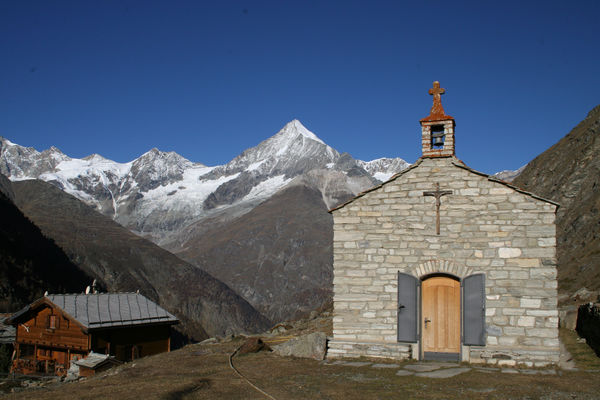 Täsch
Täschalp, with its chapel, offers a rewarding excursion destination in summer. The alpine pastures are located in a high mountain valley at an altitude of 2,210 m. Both the chapel and the nearby cheese dairy are well worth a visit.
Details