Summer Activities for Families
Great adventures for little explorers: families can expect an exciting range of summer activities in the destination Zermatt – Matterhorn. Kickbiking, snow tubing or hiking on one of the beautiful theme trails are just three of them. True to our motto: Have an adventure together and return stronger after a holiday.
---
Hiking with children can be challenging for adults. It has to be interesting, otherwise they will go on strike. In Zermatt, this challenge is much less so – variety is part of the programme.
Details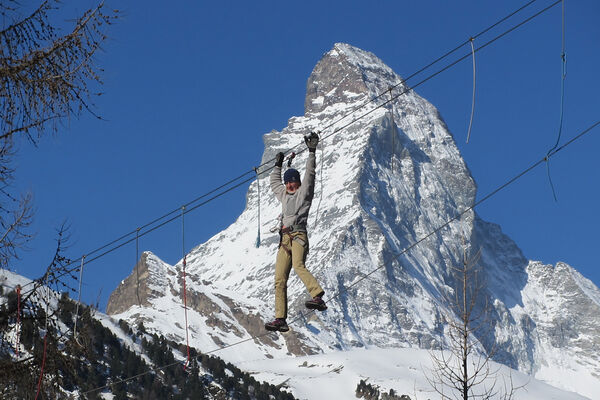 Zermatt
The Forest Fun Park, with his five big parcours for grownups and the largest kids trail in Switzerland, promises an adrenaline-filled experience with lots of fun.
Details
With its herd of 300 animals, the Julen family has the world's largest flock of black nose sheep. You are welcome to visit the black nose sheep in their...
Visit at the sheep barn
Taxi ride (return)
Apero: degustation of the food produced on the farm such as cheese, dried meat and sausage 
Optional: Menu at the Restaurant Julen (lamb or fondue)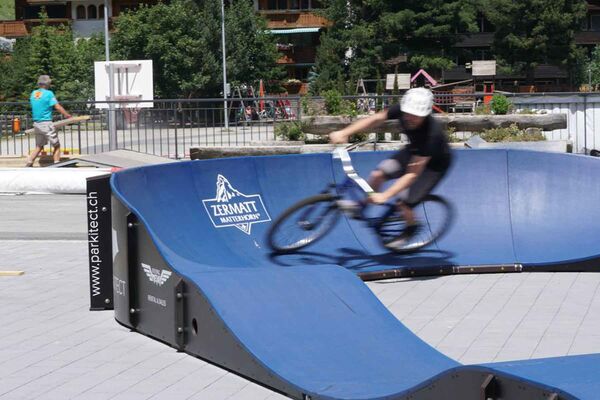 Zermatt
Zermatt's mobile pump track is the perfect opportunity for children and even experienced bikers to pursue the sport of mountain biking in the village. The mobile pump track is available on Obere Matte in Zermatt throughout the summer season. Additionally, there is also an obstacle park for children.
Details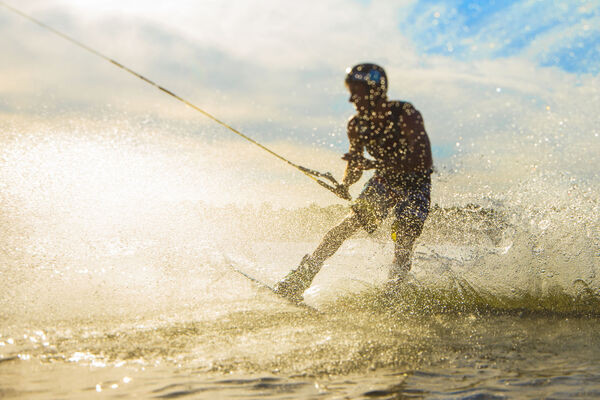 Täsch
Schalisee is largest lake in the Nikolai Valley. The first waterskiing lift in the Upper Valais is being built here in a collaborative effort of the Täsch and Zermatt communities. This is a true enrichment of the summer tourism offering for our guests.
Details
Get a bird's eye view and discover the mountains from above for once. This is a very special gift in the alps. Take off by helicopter or set out for the valley by paraglider.
Details
Everyone should try skiing in summer at least once. Skiers of all abilities can sweep down the slopes in Europe's highest summer ski area.
Details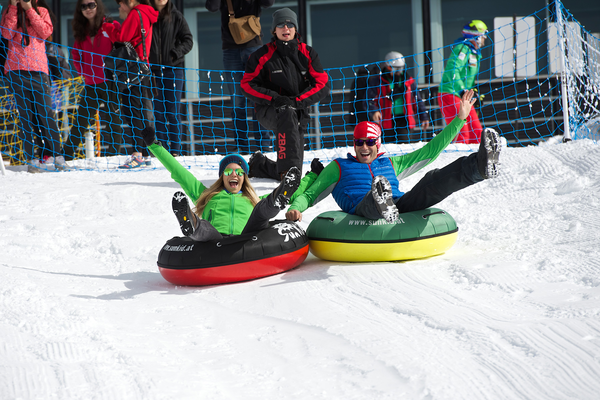 Zermatt
Playing around in the snow in summer is great fun. In Zermatt, a snow-tubing run at 3,883 m promises high thrills. The summit station of Matterhorn glacier paradise offers the activity all summer.
Details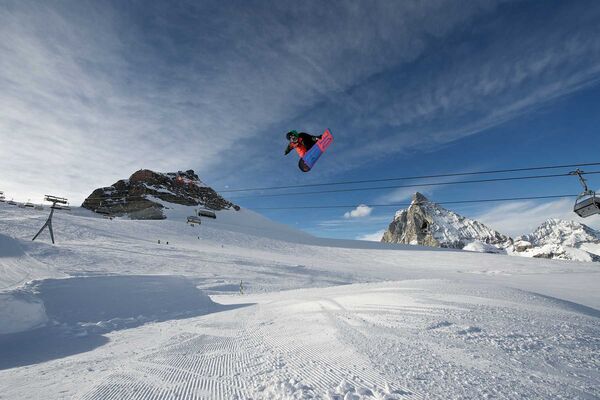 Zermatt
The Snowpark Zermatt is the ultimate snow park for snowboarders and freestyle skiers – complete with views of the Matterhorn. Access is via the cable car to Matterhorn glacier paradise (3,883 m).
Details