Playgrounds in the Mountains
Playing in the pure mountain air is something that is fun for the young ones. And the older ones can enjoy a view of the Matterhorn or the village of Zermatt. And usually, there is a place for grilling or picnicking right there as well.
---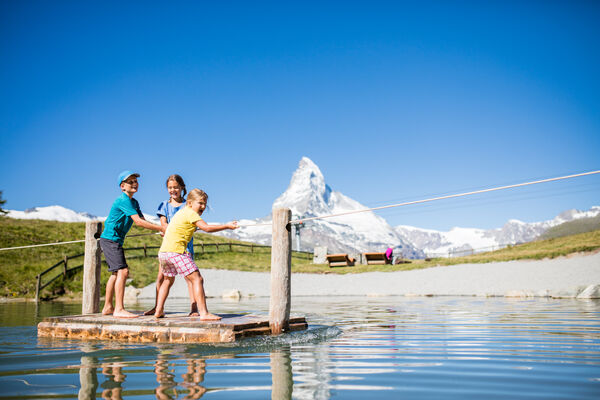 Zermatt
A fun adventure playground, with beach and barbecue areas awaits, families by the sparkling Leisee lake.
Details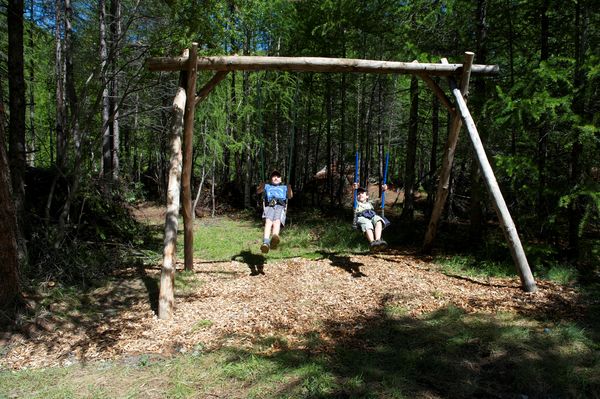 Zermatt
The playground by the Dossen glacier garden has all kinds of special attractions, including a climbing boulder, a big xylophone and a barbecue area.
Details