Funventure® for little explorers
Discover the wonders of nature through play – the very best for our youngest guests.
---
Almost one dozen playgrounds are available in Zermatt and the surrounding area. Families and friends can relax, picnic or just play with their children. Each playground has its own special attraction for fun, games and adventures.
Details
Whether it's mastering your first stem turns or racing down the slopes like a bullet – Zermatt, Täsch and Randa promise fabulous winter adventures for skiers, both young and old.
Details
Mon 20 January - Mon 6 April 2020
Bahnhofplatz Zermatt | Zermatt
The Zermatt - Matterhorn destination has a mascot. It is called Wolli and is a young, adventurous black nose sheep. The black nose sheep Wolli is the friend...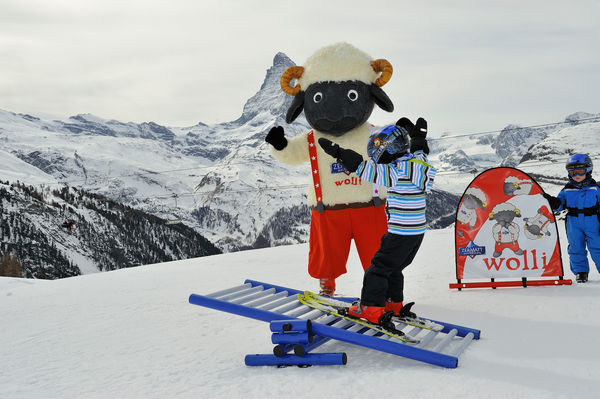 Zermatt
Young and old snow enthusiasts learn to ski here, in this sunny and sheltered spot. The setting is safe, reassuring and relaxing, with views of the most beautiful mountains.
Details
Frolicking with the children in the snow and enjoying the winter. What could be better than a walk through the snowy world in and around Zermatt.
Details
Are you ready for the highest sledge run in the Alps? Just to be a kid again! Sit on your sledge, face down the slope and then let go, feel the wind in...
The fun tobogganing experience is similar to enjoying a convivial meal in the ski hut before making the descent back into the valley - with one major...
Train ticket Zermatt - Furi
Schluhmattstrasse 229
3920
Zermatt
Before the event On the evening before you will receive a briefing by phone or at your hotel. Package Before the sleigh ride, you will meet the...
With its herd of 300 animals, the Julen family has the world's largest flock of black nose sheep. You are welcome to visit the black nose sheep in their...
Visit at the sheep barn
Taxi ride (return)
Apero: degustation of the food produced on the farm such as cheese, dried meat and sausage 
Optional: Menu at the Restaurant Julen (lamb or fondue)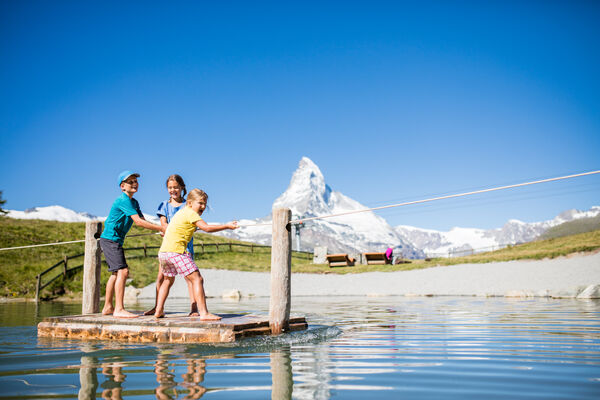 Zermatt
A fun adventure playground, with beach and barbecue areas awaits, families by the sparkling Leisee lake.
Details
The mountain world around the hamlet of Furi offers families variety, games, fun and excitement. Here one can immerse oneself deep into the mountain world – far away from the daily routines. The ideal place for a day excursion.
Details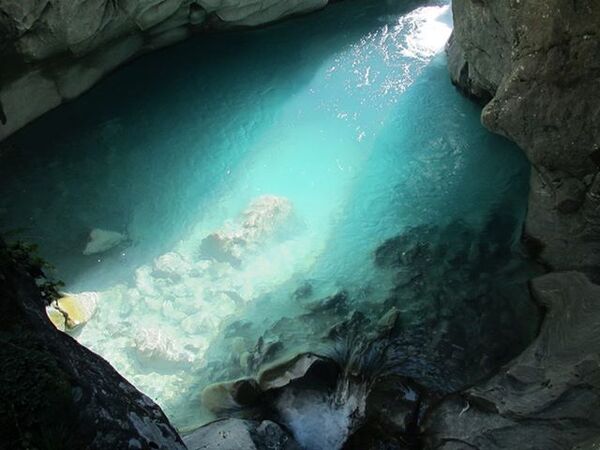 Zermatt
The Gorner gorge is a place of exceptional natural beauty. The wooden walkways leading between the towering cliffs provide a dramatic insight into the power of nature.
Details
Sun 6 September 2020
Matterhorn-Arena (Zen Stecken) | Zermatt
Which is the most beautiful in the entire village? At the traditional Shepherd's Festival in Zen Stecken a prize is awarded to the most beautiful black-nose...
A summer full of exciting, action-packed adventure in the Alpine world of Zermatt – Matterhorn. Funventure Summer Fun offers something for children of all ages.
Details