Funventure® for keen sleuths
Hot on the trail – equipped with food, a treasure map, binoculars or a climbing harness.
---
Almost one dozen playgrounds are available in Zermatt and the surrounding area. Families and friends can relax, picnic or just play with their children. Each playground has its own special attraction for fun, games and adventures.
Details
With its herd of 300 animals, the Julen family has the world's largest flock of black nose sheep. You are welcome to visit the black nose sheep in their...
Visit at the sheep barn
Taxi ride (return)
Apero: degustation of the food produced on the farm such as cheese, dried meat and sausage 
Optional: Menu at the Restaurant Julen (lamb or fondue)
Winter hiking | easy
This trail meanders peacefully through the snow-blanketed forest, offering glimpses of three parallel worlds: the village, the Alpine forest and the Gornergrat Bahn.
Details
Bahnhofplatz 5
3920
Zermatt
Timmy the squirrel has hidden some treasure in Zermatt. It's not easy to find: you need to solve some tricky puzzles first. Our adventurous black-nosed...
1 treasure map
1 surprise gift
Fun for all the family at the Foot of the Matterhorn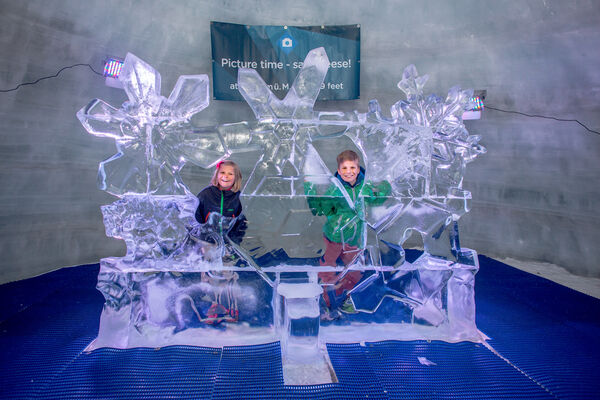 Zermatt
Who can claim to have explored the inside of a glacier, 15 metres under the surface? Here it's possible!
Details
Whether it's mastering your first stem turns or racing down the slopes like a bullet – Zermatt, Täsch and Randa promise fabulous winter adventures for skiers, both young and old.
Details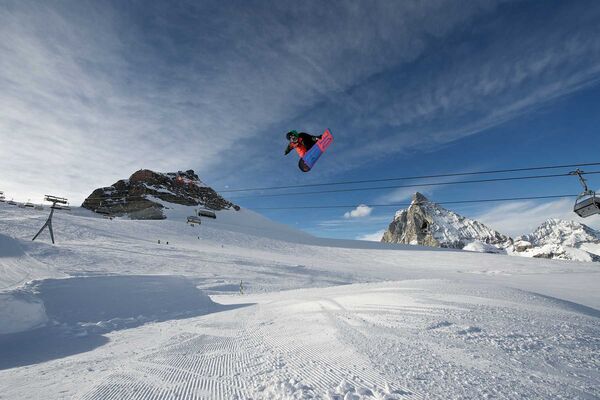 Zermatt
The Snowpark Zermatt is the ultimate snow park for snowboarders and freestyle skiers – complete with views of the Matterhorn. Access is via the cable car to Matterhorn glacier paradise (3,883 m).
Details
Mon 20 January - Mon 6 April 2020
Bahnhofplatz Zermatt | Zermatt
The Zermatt - Matterhorn destination has a mascot. It is called Wolli and is a young, adventurous black nose sheep. The black nose sheep Wolli is the friend...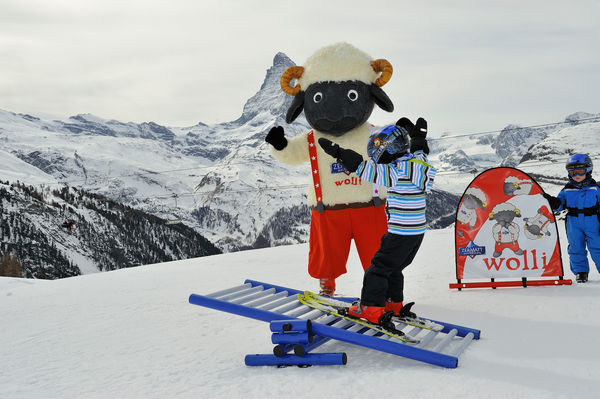 Zermatt
Young and old snow enthusiasts learn to ski here, in this sunny and sheltered spot. The setting is safe, reassuring and relaxing, with views of the most beautiful mountains.
Details
Frolicking with the children in the snow and enjoying the winter. What could be better than a walk through the snowy world in and around Zermatt.
Details
Are you ready for the highest sledge run in the Alps? Just to be a kid again! Sit on your sledge, face down the slope and then let go, feel the wind in...
The fun tobogganing experience is similar to enjoying a convivial meal in the ski hut before making the descent back into the valley - with one major...
Train ticket Zermatt - Furi
Schluhmattstrasse 229
3920
Zermatt
Before the event On the evening before you will receive a briefing by phone or at your hotel. Package Before the sleigh ride, you will meet the...
The natural and artificial ice rink in the middle of the village offers free enjoyment on ice from December to February.
Details