Search for "tennis" returned 13 matches.
Zermatt offers a variety of possibilities to play tennis from spring to fall. Indoor and outdoor. In addition, there are other recreational offerings in the Arena at Oberen Matten.
Details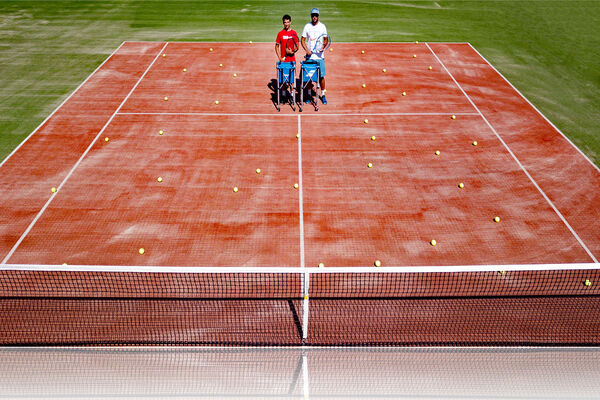 Zermatt
Kids and adults Tennis courses for (re-) beginners, advanced players and tournament players, as a private-/ group lessons or as a sparring-/trainings partner session. Training in technique and tactics are in the foreground, as well as the introduction and expansion of the single and double game.
Details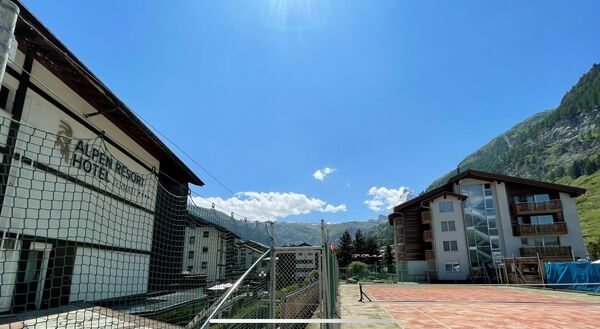 Zermatt
We are looking forward to welcoming you on our tennis court. You can make reservations via e-mail or telephone.
Details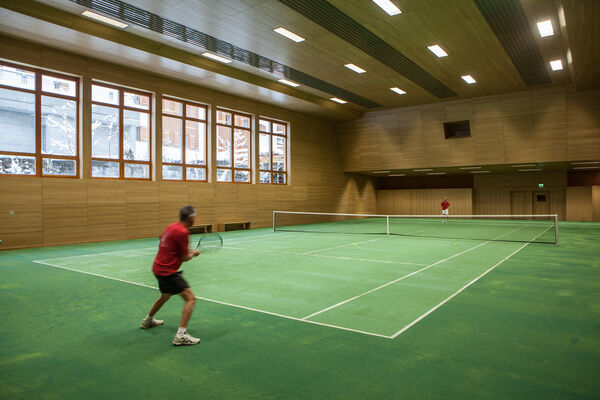 Zermatt
Space rental and prices on request. Tennis balls and rackets available.
Details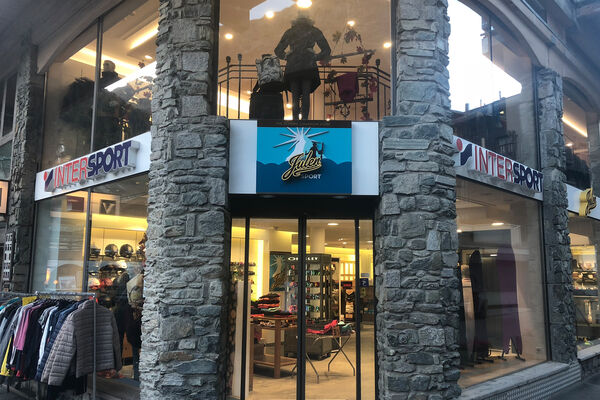 Zermatt
Rent your wintersport equipment quick and easy and get up to 10% Online discount
Details
Exercise and sports, that's makes one feel good. And Zermatt has a great deal to offer – for families, top trained and recreational athletes. For beginners and almost pros, for large and small.
Details
Where is the most beautiful spot for families in Zermatt – Matterhorn? Hard to say! For little guests it's maybe in the Wolli's adventure park at Sunnegga or in the Glacier Palace. For older guests maybe in the high ropes garden or on the Schweifinen via ferrata. Or perhaps somewhere else. The selection of family exursions is great.
Details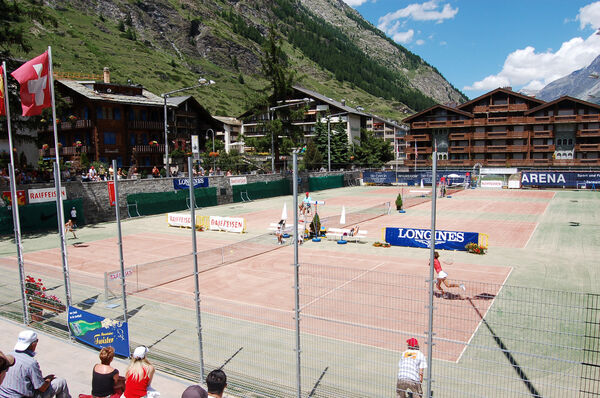 Zermatt
The sports and leisure area (Sport- und Freizeitarena) in the centre of Zermatt offers a wide range of options for different sports.
Details
Wonder what it's like to play the alphorn?
22/04/2021
Musician Werner Erb is offering new alphorn workshops in the tennis hall of the Alex Hotel in Zermatt from summer 2021.The 1.5-hour courses are aimed at anyone who wants check out this iconic traditional Swiss instrument up close and have a go at playing it. The workshops take place from July to October on eight Fridays and Saturdays. As well as alphorns, wurzelhorns and Büchel (a related instrument resembling a trumpet) are also available to try. With replaceable mouthpieces and disinfectant sprays, all hygiene aspects are covered too.