Search for "events" returned 51 matches.
We will take you during 2 days through the village and out to some interesting hamlets, tell you all about the past and the present, about pioneers and...
Hy Brasil, the name of Rea Garvey's fifth and hugely successful studio album, takes its name from a fabled island in Irish mythology. Veiled by the mists of...
Accommodation – hotel or holiday flat
Concert ticket (Rea Garvey)
Unplugged Pass
"Step into the light and start a tiny riot. Stop being so goddamn quiet." These lines from Sam Ryder's song Tiny Riot exemplify the meteoric rise of this...
Accommodation (hotel or holiday flat)
Concert ticket (Sam Ryder)
Unplugged Pass
Half a century on stage has not harmed Edoardo Bennato, Italian cantautore and icon of Italian rock music one bit - on the contrary, Edoardo is still on...
Accommodation
Concert ticket (Edoardo Bennato)
Unplugged Pass
After a short family-related break, the exceptional British artist Ellie Goulding returns to the stage to delight her fans with an acoustic concert at...
Accommodation (hotel or holiday flat)
Concert ticket (Ellie Goulding)
Unplugged Pass
Jake Isaac is regarded as one of those musicians who is able to combine the genres of singer-songwriter and soul in a truly ingenious way. This skill...
Accommodation (hotel or holiday flat)
Concert ticket (Jake Isaac)
Unplugged Pass
With the sun in his heart and a never-ending energy, the musician Marius Bear knows what's needed this winter. The artist released the song Evergreen in...
Accommodation (hotel or holiday flat)
Concert ticket (Marius Bear)
Unplugged Pass
British artist and Radiohead frontman Thom Yorke is quoted in The Guardian as saying: "The nature of being a songwriter, or a painter, or whatever, is to...
Accommodation (hotel or holiday flat)
Concert ticket (Thom Yorke)
Unplugged Pass
A huge stroke of luck for her fans, a special honor for Zermatt Unplugged: following the cancellation of her 2022 tour, the German pop-phenomenon Nena has...
Accommodation (hotel or holiday flat)
Concert ticket (Nena)
Unplugged Pass
Make your visit to Zermatt Unplugged an all-round carefree experience. Book your accommodation along with your Unplugged Pass. Your Hotel & Unplugged...
Accommodation
Unplugged Pass (valid for the whole of the festival duration, 05. - 09.4.2022)
48h right of preemtion on tickets - 2nd presale (Jan 2022)
Catering voucher for the festival
100% money-back guarantee in case of cancellation
Over the course of two days, demo the newest skis in the Stöckli collection 21/22 without limits right at the foot of the Matterhorn. Select the best...
Welcome cocktail, along with a product presentation, on the evening of arrival in Bayard Sport
Drink voucher for the hotel bar
2 nights lodging including breakfast or demi-pension
2 days lift passes
2 days Stöckli ski testing with unlimited ski changes
Personal consultation in the Stöckli Test Center plus on the ski slopes
Stöckli ski instructors*
Stöckli participant gift
CHF 100.00 discount certificate toward the purchase of Stöckli skis directly at Bayard Sport in Zermatt, online, or at any Stöckli store.
Zermatt
Room size (sqm)

70

Seminar rooms

1
Zermatt
Room size (sqm)

990

Seminar rooms

3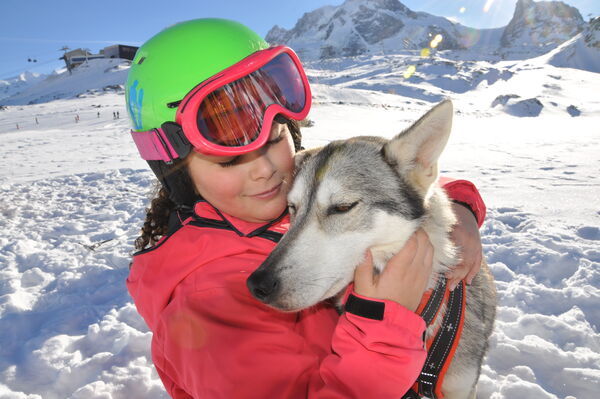 Zermatt
The "Local Event Agency" creates unique, events in the Zermatt area:
Organisation of customised excursions, team-building events and incentives
Assistance with media productions
Details
Zermatt
Whether culinary, sporty or cultural. With many years of know-how and a strong network, we support you in all areas.
Details