38 four thousand-metre peaks
38 mountains are gathered here all of which are over 4,000 m. This includes the Matterhorn.
A true paradise for alpinists. The names are familiar: Monte Rosa, Weisshorn, Dom, Täschhorn, Liskamm. But why 38 four thousand-metre peaks? Very simply: Alpinists can reach 38 four thousand-metre peaks from Zermatt. The list includes the famous mountains. With tips for excursions, hikers and alpinists.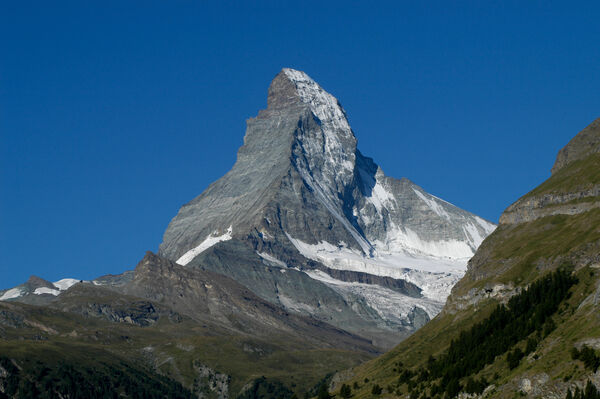 Zermatt
The Matterhorn, the king of mountains, is the most-photographed mountain in the world. It is myth and emblem for Alpinists and photographers alike, as well as Switzerland's most famous landmark and symbol.
Details