Train stations
Car-free Zermatt is served by Matterhorn Gotthard Bahn trains and is also the beginning and end of the Glacier Express. Automobiles are parked at the Täsch train station. There is another train station in Randa.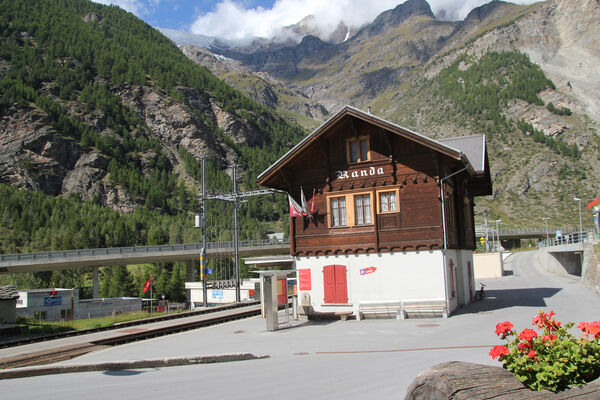 Randa
Randa's railway station (1,406 m) lies a little outside the centre of the village, and is served by trains of the Matterhorn Gotthard Bahn. Motorists can make use of the adjacent car park.
Details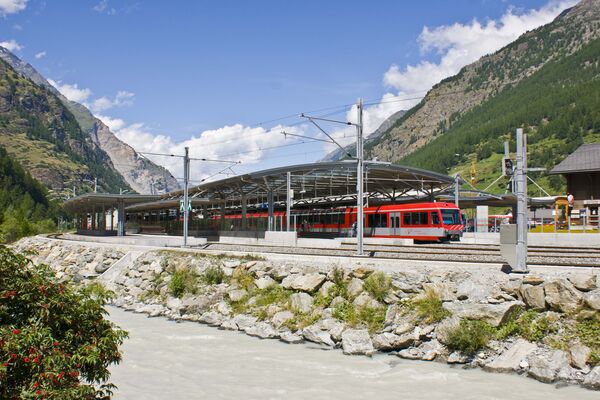 Täsch
Trains from Visp stop at Täsch station before continuing direct to Zermatt; passengers do not need to change. Visitors arriving by car board the shuttle train at Täsch station for the comfortable 12-minute journey to car-free Zermatt.
Details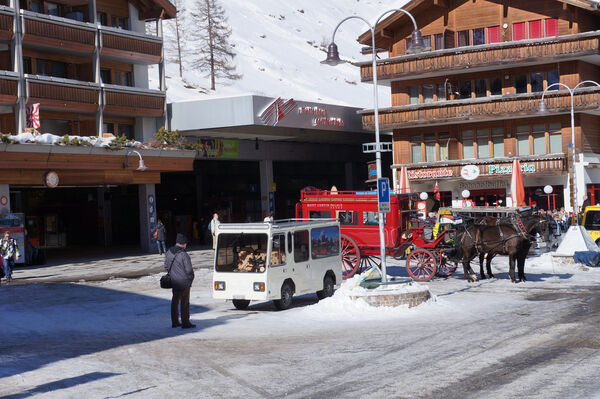 Zermatt
Zermatt's station is the focal point of the resort for guests, who arrive by train.
Details