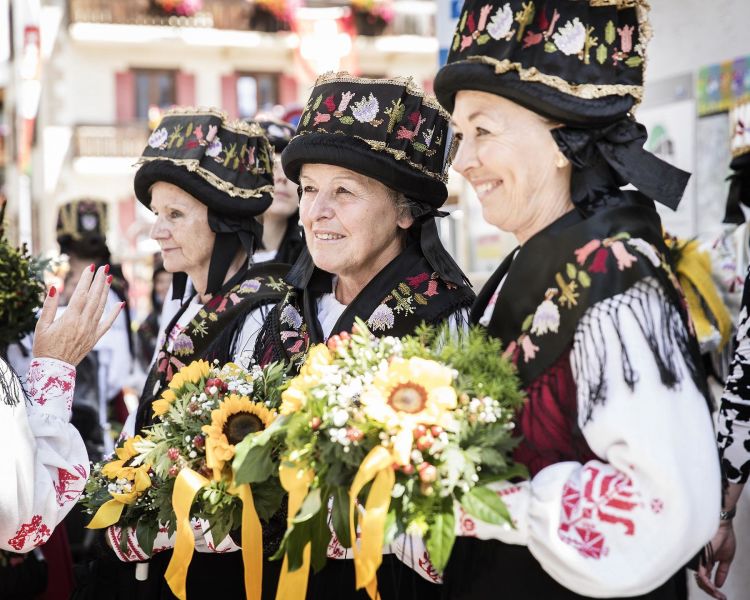 Information
What started in 1969 as a small parade has become the largest cultural event of the summer in Zermatt. Different Swiss folklore clubs and groups display their traditions with music, traditional dress, dancesand colourful costumes from a nostalgic age. The highlight is a major parade through Zermatt on Sunday where around 1,000 participants make part of it. There will also be music and dance presentations, children's activities and games as well as refreshments.

Programme Saturday*:
from 01.00 pm: Presentations by the groups on the Gornergrat and on Riffelberg
from 04.00 pm: Rotary Music Event on church square with presentations by the groups

Programme Sunday*:
10.30 am: Yodel mass in St. Mauritius Church
11.30 am: Concert of the group «Musikgesellschaft Matterhorn» on the church square
from 11.30 am: Refreshments on the festival ground "Obere Matten"
01.30 pm: Start of the folklore parade from the train station (Bahnhofplatz)
from 03.00 pm: Presentations by the groups on the festival ground and on church square

*Program is subject to change.
Getting there