Churches & chapels
There are many sacred buildings to wonder at in and around Zermatt: large churches and small chapels made of cement, stone or wood. They invited you to visit and attend mass.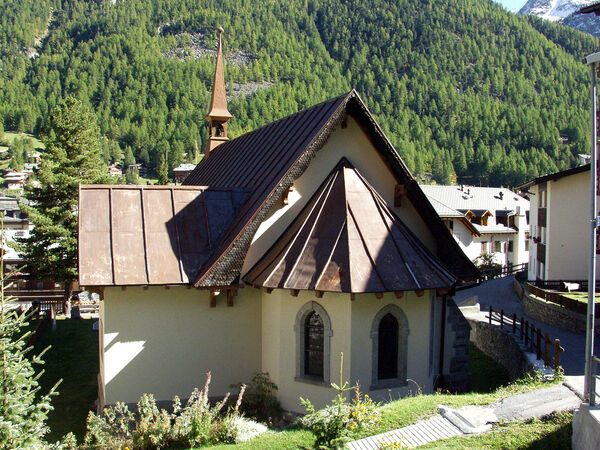 Zermatt
The English Church St Peter's is an important part of Zermatt's history and traditions. It is closely linked to the British visitors who were among the first to want to see and experience the Matterhorn.
Details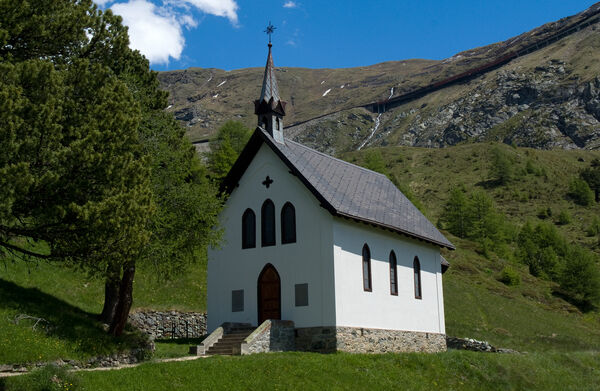 Zermatt
This elegant chapel stands alone, a little way from the Riffelalp Resort hotel, high above Zermatt at 2,222 m. The private chapel of the Seiler family of hoteliers welcomes visitors to mass on Saturdays during the summer.
Details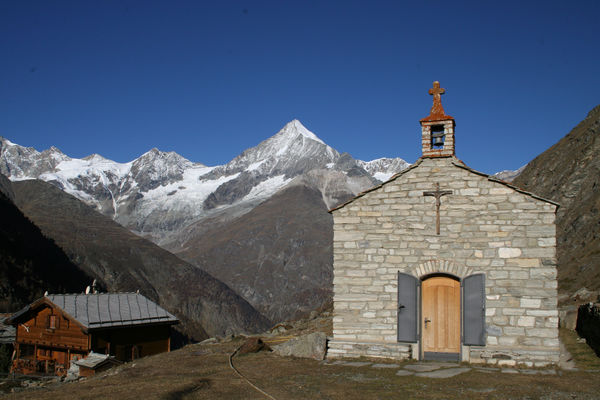 Täsch
Täschalp, with its chapel, offers a rewarding excursion destination in summer. The alpine pastures are located in a high mountain valley at an altitude of 2,210 m. Both the chapel and the nearby cheese dairy are well worth a visit.
Details