Fun and Games in the Wolli Adventure Park
Fun and games on the mountain
What could be more beautiful than letting children play in the mountains of Zermatt? There are many offerings for games, fun and adventure for the entire family.
---
Children can make discoveries everywhere: While playing around on the adventure playground, watching marmots, grilling with the family or swimming in a mountain lake. And perhaps Wolli will look in at the adventure park on Sunnegga. And if that is not adventure enough, then the entire family can race back down the mountain on the kickbikes. There is a lot to experience!
---
Theme trail | medium
This walk is a must for families, offering a chance to watch marmots close-up.
3,8 km
1,10 h
135 m
426 m
Details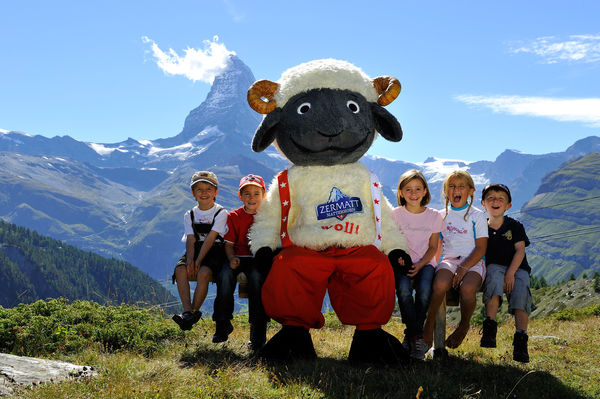 A fun adventure playground, with beach and barbecue areas awaits, families by the sparkling Leisee lake.
Details
Cycling | medium
Kickbike, that's the thrilling ride from Sunnegga down to the village of Zermatt. The wind in your hair, spectacular scenery: this is outdoor adventure at its best.
7,2 km
0,45 h
152 m
821 m
Details